As explained at Storm Proxies sales page, each plan comes with 70,000+ rotating proxies.
Difference betweens plans is in number of access IPs (at how many computers you can use proxies) and in number of threads (simultaneous connections).
You will receive IP:PORT that makes connection to our gateway servers. Behind those servers are 70,000 rotating proxies.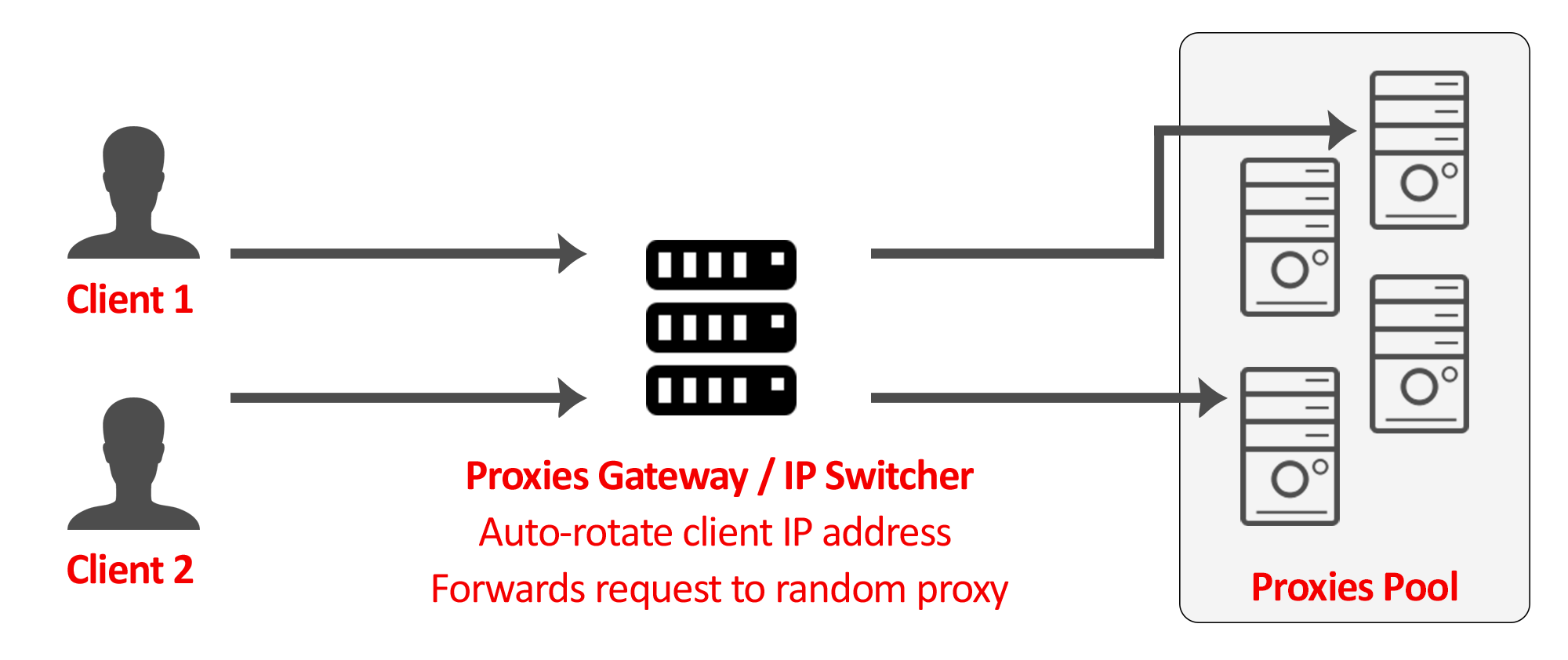 Number of gateway IPs (ports) is different for each plan:
10 threads package:
1 gateway IP (1 port) for main proxies; 1 gateway IP (1 port) for 3 min proxies; 1 gateway IP (1 port) for 15 min proxies
40 threads package:
2 gateway IP (2 port) for main proxies; 4 gateway IP (4 port) for 3 min proxies; 2 gateway IP (2 port) for 15 min proxies
80 threads package:
2 gateway IP (2 port) for main proxies; 8 gateway IP (8 port) for 3 min proxies; 5 gateway IP (5 port) for 15 min proxies
150 threads package:
2 gateway IP (2 port) for main proxies; 16 gateway IP (16 port) for 3 min proxies; 5 gateway IP (5 port) for 15 min proxies
200 threads package:
2 gateway IP (2 port) for main proxies; 20 gateway IP (20 port) for 3 min proxies; 5 gateway IP (5 port) for 15 min proxies